Programs and providers of the Department of Obstetrics and Gynecology of Weill Cornell Medical College are often the focus of news stories and features appearing in major national media. We invite you to review some stories that typify the breakthrough accomplishments of our remarkable team.
Gynecologic Oncology Division Top Fundraisers at Ovarian Cancer Research Event
Cornell Kicks Cancer, a team from the Division of Gynecologic Oncology led by division chief Dr. Kevin Holcomb and team captain Karie Weissman, was the top fundraiser at the recent 8th Annual T.E.A.L. Walk/Run. T.E.A.L. strives to find a cure for ovarian cancer by promoting public awareness, providing education, and funding research. The Gynecologic Oncology team raised more than $9,500, which will go towards finding better treatments for this disease. Read more here (Intranet only).
OB/GYN physician wins prize in Medical Complex art show
Dr. Amos Grunebaum's photograph Beggar won first runner up in the 26th Medical Complex Art Show. You can find the photograph featured in the Samuel J. Wood Library, or in the virtual art show, here.
Department Chairman Leads Prestigious International Ethics Committee

Dr. Frank Chervenak, Given Foundation Professor and Chairman, Obstetrician and Gynecologist in-Chief, was recently named chair of the Ethics Committee of the International Federation of Gynecology and Obstetrics (FIGO). FIGO is the largest international organization of obstetricians and gynecologists in the world. Dr. Chervenak is a leader in the field of obstetric ethics. He has written extensively on the ethics of patient choice with regard to cesarean and early delivery, research on pregnant women, home birth, and other essential topics.


Weill Cornell OB/GYN Research Scientist Featured in Weill Cornell Medicine Magazine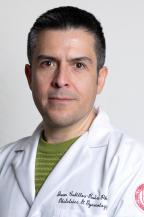 Juan Cubillos-Ruiz, PhD, Assistant Professor of Microbiology & Immunology in Obstetrics and Gynecology, was recently featured in the science magazine for the Medical College, Weill Cornell Medicine. He was one of several research scientists featured for transforming cancer care by focusing on using the immune system to fight against tumors. You can find the article here.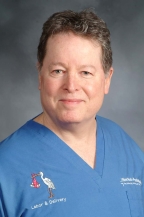 Research on Home Birth Wins First Prize
Dr. Amos Grunebaum, Professor and Director of Obstetics and Chief of Labor & Delivery, presented a paper about the risks of home birth compared to delivery in the hospital that won first prize at the American College of Obstetrician and Gynecologists 2016 annual meeting. Click here to read more.
New Website Designed to Bring Clarity to Women about Mammograms
Dr. Margaret Polaneczky, Assistant Dean, Human Research Compliance and Associate Professor in OB/GYN, was featured in The Philly Inquirer article, NPR Shots blog and in Weill Cornell Newsroom on an interactive online tool she developed called "Breast Screening Decisions", a tool designed to help women in their 40's who are not at high risk of breast cancer decide when to start getting mammograms and how often to get them.
The Department of Ob/Gyn Supports Our Affiliate in Tanzania
As part of our commitment to improving patient care and education, the Department of Ob/Gyn supports our affiliated program in Tanzania. Toward this goal, a the new ultrasound machine was purchased in 2014 for their use.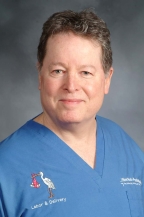 Hospitals Safer than Homes for Births
Dr. Amos Grunebaum, Professor at Weill Cornell Medical College, Director of Obstetrics and Director of Patient Safety, was featured in an article in the New York Times, "Hospitals Safer Than Homes for Births", where he discussed his study on the higher risk of home births vs. hospital deliveries. This study which was published in the October issue of American Journal of Obstetrics and Gynecology. Click here to read more.
Weill Cornell Ob/Gyn Now in Lower Manhattan

The Department of Obstetrics & Gynecology at Weill Cornell Medical College is pleased to announce the expansion of women's health care services to NewYork Presbyterian - Lower Manhattan Hospital. Our general obstetricians and gynecologists, a Perinatal Diagnostic Unit operated by high risk obstetricians, and subspecialists in gynecologic surgery and urogynecology, are now available to see patients in family friendly locations convenient for the growing residential Lower Manhattan community.
NewYork Presbyterian - Lower Manhattan Hospital is a 180 bed community hospital. It's modern labor and delivery suite, 8 bed Neonatal Intensive Care Unit and state-of-the-art surgical facilities are staffed by highly qualified Weill Cornell physicians and offer the breadth of excellent subspecialists Weill Cornell is recognized for, whenever needed. To find a physician click here or call 212 312-5747.
Margaret Polaneczky, MD posts her thoughts about women's health, food, and anything else that strikes her fancy on her blog "The Blog That Ate Manhattan", aka "TBTAM". TBTAM has been featured in the Weill Cornell Medical College magazine, and has been cited by several major media websites, including the New York Times (posted a link for her potato latke recipe at Hanukkah), the Chicago Tribune (listed in a column about the best doctor-bloggers), the Washington Post and New Republic (lauded Polaneczky's cogent analysis of mammography guidelines). Click here to read the more.
Clinical and Research Highlights
We would like to take this opportunity to update you on some of the exciting clinical and research endeavors of the past year within the obstetrics and gynecology programs at NewYork-Presbyterian Hospital. Our Physicians and Surgeons continue to provide with important opportunities for the development of technologies and therapies that will produce new ways of preventing, diagnosing, and treating the health issues that face women throughout their lifetime. Click here for more information about NYPH News Bullet Gynecology Update - Winter 2013 and about Advances in Gynecology - January 2013.
Tirsit Asfaw, MD, Urogynecologist joins the Ob/Gyn department.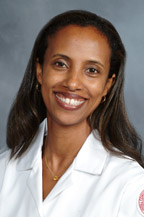 The Department of Ob/Gyn is pleased to announce that Dr. Tirsit Asfaw has joined the department; her practice focuses on Urogynecology and Pelvic Reconstructive Surgery. She offers medical and surgical treatment for pelvic organ prolapse and urinary incontinence. Her approach to reconstructive surgery includes robotic, abdominal and traditional vaginal surgeries. She also offers minimally invasive surgical options for patients with symptomatic fibroids and benign adnexal masses. She strives to provide patients with treatment options that combine safe and durable long term outcomes with fast recovery.
Dr. Chervenak, Chair of the Ob/Gyn Department, Receives One of Medicine's Highest Honors at Institute's Annual Meeting

Dr. Frank A. Chervenak, the Given Foundation Professor and chairman of the Department of Obstetrics and Gynecology at Weill Cornell Medical College and obstetrician and gynecologist-in-chief and director of maternal-fetal medicine at NewYork-Presbyterian Hospital/Weill Cornell Medical Center, has been elected to the Institute of Medicine (IOM) of the National Academies. IOM membership is considered one of the highest honors in the fields of health and medicine. Read more.
Shari Gelber, MD., PhD.

The Executive Committee of the Board of Overseers of Weill Cornell Medical College and Weill Cornell Graduate School of Medical Sciences has appointed Shari Gelber, MD., PhD., as the Donna Redel Clinical Scholar in Obstetrics and Gynecology, effective December 1, 2011.
The appointment as a Clinical Scholar recognizes Dr. Gelber's potential as a clinician and researcher in the field of obstetrics and gynecology. Dr. Gelber's research focusing on the identification of biomarkers to predict mothers at risk for preeclampsia holds promise for the prevention of pre-term birth. The department congratulates Dr. Gelber on receiving this most worthy appointment.

Baby Steps
After doctors told Dawn Flemming that her daughter was doomed to die at birth, a team of medical professionals collaborated on daring procedure.

Click her to read more.
Dr. Kevin Holcomb featured on Ask Dr. Oz

Dr. Kevin Holcomb of the Division of Gynecologic Oncology in the Department of Obstetrics and Gynecology was featured on Ask Dr. Oz discussing the affects of Postmenopausal Vaginal Bleeding on women's health.
Click here to view the video.
Commentary from one of our faculty regarding what Governor Cuomo calls his Women's Equality Agenda.
Time for Malpractice Reform in New York State?
New York Magazine Best Place in New York to Have a Baby
Dior Hosts Fashion Show and Luncheon to Benefit NewYork-Presbyterian/Weill Cornell's Department of Obstetrics and Gynecology.
Christian Dior, the leading French luxury haute couture and prêt-à-porter house, featured its fall 2011-12 collection at a special fashion show to benefit women's health at NewYork-Presbyterian Hospital/Weill Cornell Medical Center. The event, held at Cipriani 42nd Street in April, raised some $500,000 for the Department of Obstetrics and Gynecology. The department traces its roots back to 1799 and the founding of the Lying-In Hospital, the city's first facility devoted to caring for women in childbirth.
Men Giving Birth? Posh Women Without Pumps? Society Gals Ponder the Medically Impossible at Hospital Benefit
Annual Chanel Awards
Dr. Patricia Yarberry-Allen and Dr. Steven Hockstein were honored with the CHANEL Award for Excellence in Obstetrics and Gynecology in November 2016. The award was presented at the 12th annual award event by Julien Gommichon, Executive Vice President CHANEL Fragrance and Beauty, Laura L. Forese, MD, MPH, Executive Vice President and Chief Operating Officer NewYork-Presbyterian and Frank A. Chervenak, MD, Given Foundation Professor and Chairman, Obstetrician and Gynecologist in-Chief, Department of Obstetrics and Gynecology.
Past years' recipients:
2016 Patricia Yarberry-Allen, MD and Steven Hockstein, MD
2015 J. Milton Hutson, MD and Robin B. Kalish, MD
2014 Annet T. Carlon, MD and Andrea Dobrenis, MD
2013 Joseph Finkelstein, MD and Ioannis A. Zervoudakis, MD, PhD
2012 Kathryn A. Cox, MD and Barry D. Shaktman, MD
2011 Sona I. Degann, MD and Kevin M. Holcomb, MD
2010 Edward K. Mok, MD and Debra A. Taubel, MD
2009 Joan L. Kent, MD and Margaret M. Polaneczsky, MD
2008 Terri G. Edersheim, MD and Garrick H. Leonard, MD
2007 Stanley Birnbaum, MD and Amos Grunebaum, MD
2006 Alan Kessler, MD and William Ledger, MD