To learn more about our department and the world-class services it offers, visit the pages listed below: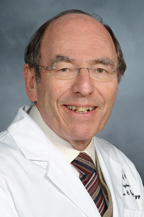 Dr. Jon Snyder was recently honored by NewYork-Presbyterian Lower Manhattan Hospital Nursing with the Physician of the Year Award. The department congratulates Dr. Snyder on this recognition by his nursing colleagues. You can read more here.
Juan Cubillos-Ruiz, PhD, Assistant Professor of Microbiology & Immunology in Obstetrics and Gynecology, was recently awarded a prestigious prize by the Pershing Square Sohn Cancer Research Alliance. His project aims to generate and test a new class of therapeutic vaccines that could re-arm the immune system to eliminate ovarian carcinoma. You can read more here.
To find a physician click here or call (646) 962-2620.