To learn more about our department and the world-class services it offers, visit the pages listed below: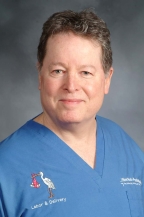 Dr. Amos Grunebaum, Professor and Director of Obstetics and Chief of Labor & Delivery, presented a paper about the risks of home birth compared to delivery in the hospital that won first prize at the American College of Obstetrician and Gynecologists 2016 annual meeting. Click here to read more.
Dr. Margaret Polaneczky, Assistant Dean, Human Research Compliance and Associate Professor in OB/GYN, was featured in The Philly Inquirer article, NPR Shots blog and in Weill Cornell Newsroom on an interactive online tool she developed called "Breast Screening Decisions", a tool designed to help women in their 40's who are not at high risk of breast cancer decide when to start getting mammograms and how often to get them. Read more
To find a physician click here or call (646) 962-2620.